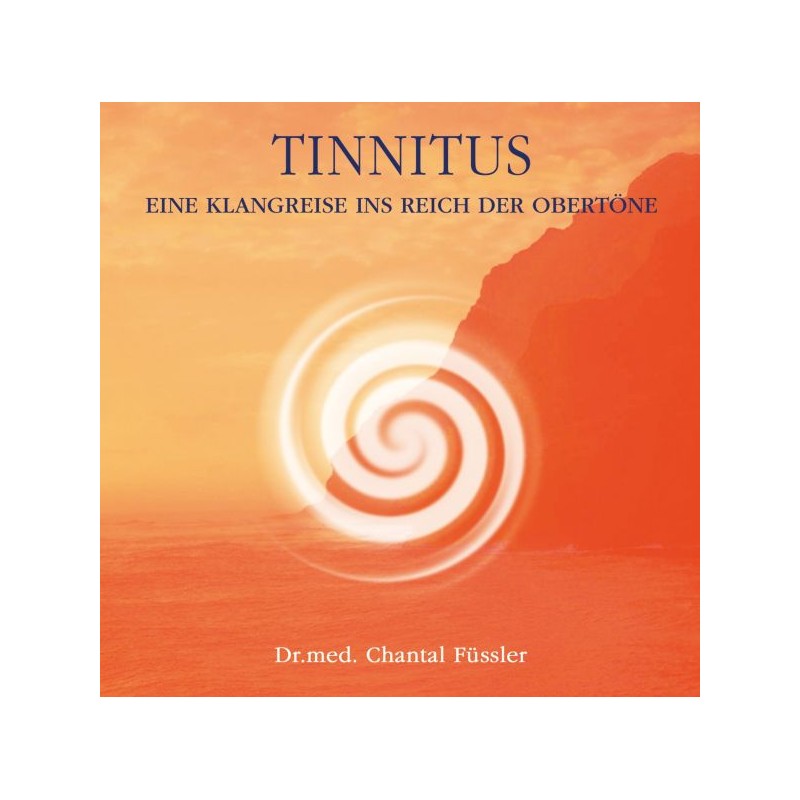  
FUESSLER CHANTAL - Tinnitus - CD & Taschenbuch
Interactive tonebook project (small book and CD) for helping people with tinnitus by using ovetone-music.
Preiscode: 518 / Total time: 74 min / EAN: 9006639607154 / ISBN: 978-3-900006-56-3
Interactive tonebook project (small book and CD) for helping people with tinnitus by using ovetone-music.
In German with special overtone music.
TONBUCH - Dr. Chantal Füssler, praktische Ärztin, bietet im Buchteil neue und interessante Ausführungen,  über praktische und theoretische Erfahrungen mit Tinnitus im Zusammenhang mit Obertönen. Es geht hier um eine zusätzliche Hilfe, einen neuen Versuch, mit Obertönen dem Tinnitus zu begegnen, ihn zu verstehen, ihn mit einem Musikprinzip in Verbindung zu bringen und schliesslich zu zähmen, damit das Leben wieder angenehmer wird. In leicht verständlicher Weise wird von der Autorin dieser neue Zugang zum Tinnitus hier präsentiert und beschrieben. 
Inhalt CD: Auf der Audio-CD befinden sich zahlreiche Klang-Beispiele von verschiedenen Oberton-Klanginstrumenten und Obertongesängen. Diese speziell für die Tinnitus-Klangarbeit von Dr. Chantal Füssler entwickelten Musikstücke sind ein wichtiger Bestandteil zu den Übungen im Taschenbuch. 
Ein POLYGLOBE-TONBUCH für Tinnitus-Betroffene und ihre Angehörigen, wie auch für Menschen, die sich für die Welt der Obertöne und ein gesundes Leben interessieren.
Priceode: 518 / Total time: 71 min / Taschenbuch 144 Seiten / EAN: 9006639505016 / ISBN: 978-3-900006-26-6