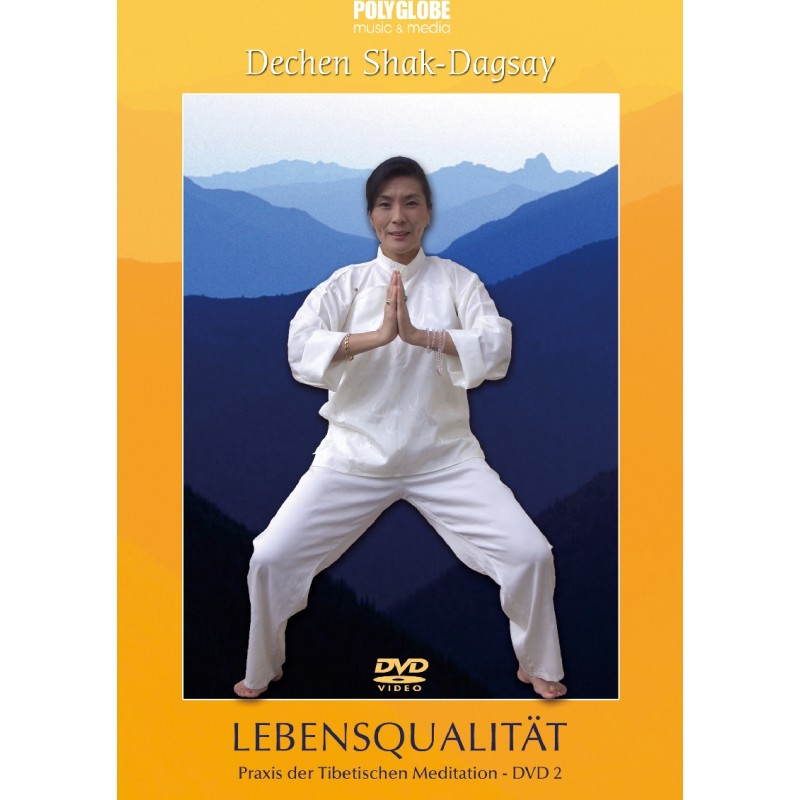  
SHAK-DAGSAY DECHEN - DVD 2 LEBENSQUALITAET - Praxis der Tibetischen Meditation
Teaching- & trainig-DVD in german language about Tibetan meditation practice.

Pricecode:  410 /  Total time: 46 min / EAN: 9006639405118 / ISBN: 978-3-900006-20-4
Teaching DVD. The second DVD of the famous Tibetan singer Dechen Shak-Dagsay focuses on the improvement of the mental and physical quality of life using the famous Tibetan Lü Gom exercises. The DVD consists of an introduction followed by meditations and the Lü Gom exercisesshown and explained in a coherent way and repeated several times to make it easy to join. The exercises are presented in German.
Pricecode:  410 /  Total time: 46 min / EAN: 9006639405118 / ISBN: 978-3-900006-20-4