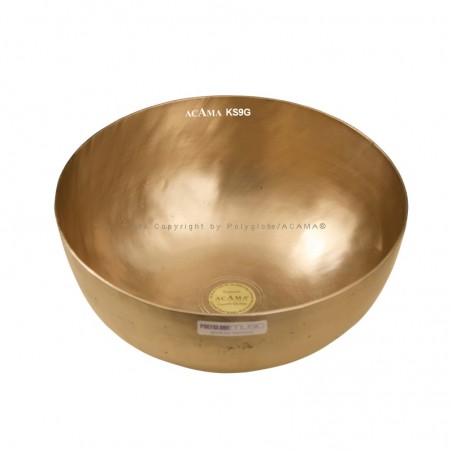  
KSP9G - ACAMA planet sound universal bowl, ca. 0,90 - 1,0 kg
Identical model as therapy Klangschale KS9G, but the sound of the shell corresponds to a planet-tone according to the scale of Hans Custo. For the selection of a singing bowl with a certain tone of the planet, please call us during office hours on, we will advise you! Tel: +43 512 370077
Identical model as therapy Klangschale KS9G, but the sound of the shell corresponds to a planet-tone according to the scale of Hans Custo. For the selection of a singing bowl with a certain tone of the planet, please call us during office hours on, we will advise you! Tel: +43 512 370077

High-quality, handmade therapy head rest in a lightweight design, for use in sound massage in the head region and the 3rd eye. The intense sound, as meditation singing bowl ideal. For optimal sound, we recommend Acama Felt ball head Mallet SF1005 and the wooden clapper with leather KL1L.
The
audio sample
is used
to give you
the basic
sound
character of the
sound
instrument
.
Each
handmade
ACAMA®
sound
instrument
is a
unique piece
and
therefore
the
respective
tone
and pitch
of
one instrument to another
can vary
.
If
it is possible
,
we come
to your special wishes
to
pitch
to
be happy
,
please contact
us
.