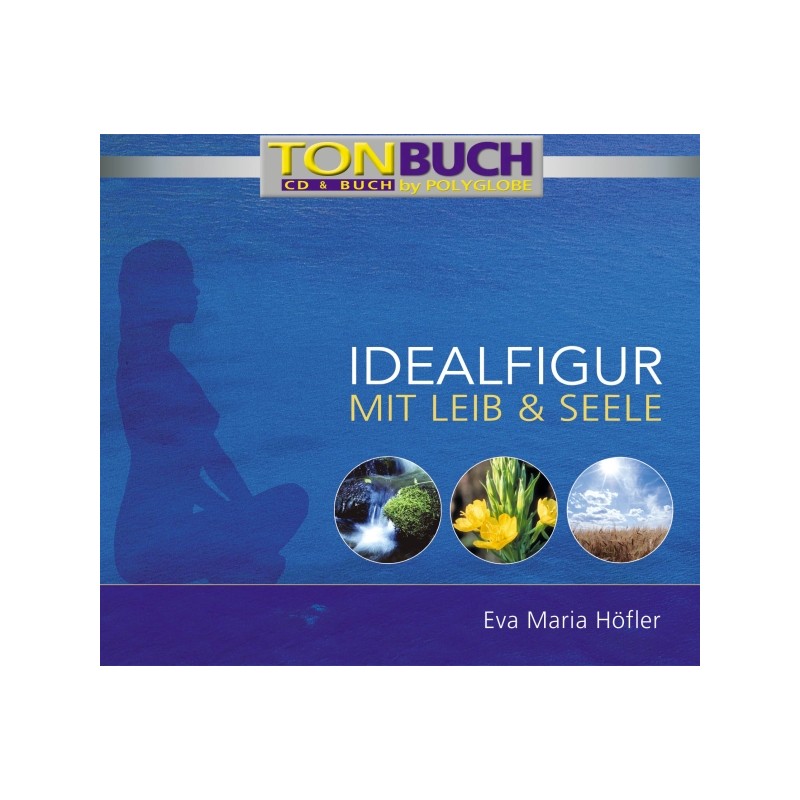  
HOEFLER EVA MARIA - Idealfigur mit Leib und Seele - CD & Taschenbuch
Interactive tonebook project (small book and CD) for perfect physique. 
Pricecode: 518 / Total time: 71 min / Taschenbuch 148 Seiten / EAN: 9006639504019 / ISBN: 978-3-900006-03-7
Interactive tonebook project (small book and CD) for perfect physique. Consists of recipes and guided meditation. Shows the use of Californian flowers and more. In German with relaxing music.
Tonbuch - Ratgeber. Mit diesem Tonbuch können Sie selbstverantwortlich die Ursachen für Ihre Figurprobleme herausfinden und die entsprechenden Hilfsmittel zusammenstellen, um auf allen Ebenen - von der seelischen bis zur körperlichen - in Balance zu kommen. Selbstverantwortlich heisst, dass Sie die Antworten auf alle Fragen in sich selbst finden und mit Hilfe dieses Ratgebers Sie selbst Verantwortung für Ihr Leben und Tun tragen. Damit schaffen Sie ganzheitlich und ganz natürlich die Grundlage für Ihre Idealfigur. Dieses Buch ist aus mehreren Bausteinen zusammengesetzt, die miteinander harmonieren. Mit Fragebogen: Das Fundament bilden die Kalifornischen Blütenessenzen, die Sie anhand eines Fragebogens zusammenstellen werden. Ihre persönliche Blütenmischung ist der Grundstock für Ihre Idealfigur, um auf der Basis eines gesunden Seelenlebens auch Ihren Körper in Balance zu bringen.
Inhalt CD: Die CD enthält die zu dem Taschenbuch entwickelten Meditations-Bausteine zum Anhören. Geführte Meditationen mit sanfter Reiki-Musik ergänzen das beiliegende Taschenbuch und sprechen energetische Themen ganzheitlich auf allen Ebenen an. Ein POLYGLOBE-TONBUCH als wertvoller Ratgeber für lebensbewusste Menschen.
Pricecode: 518 / Total time: 71 min / Taschenbuch 148 Seiten / EAN: 9006639504019 / ISBN: 978-3-900006-03-7