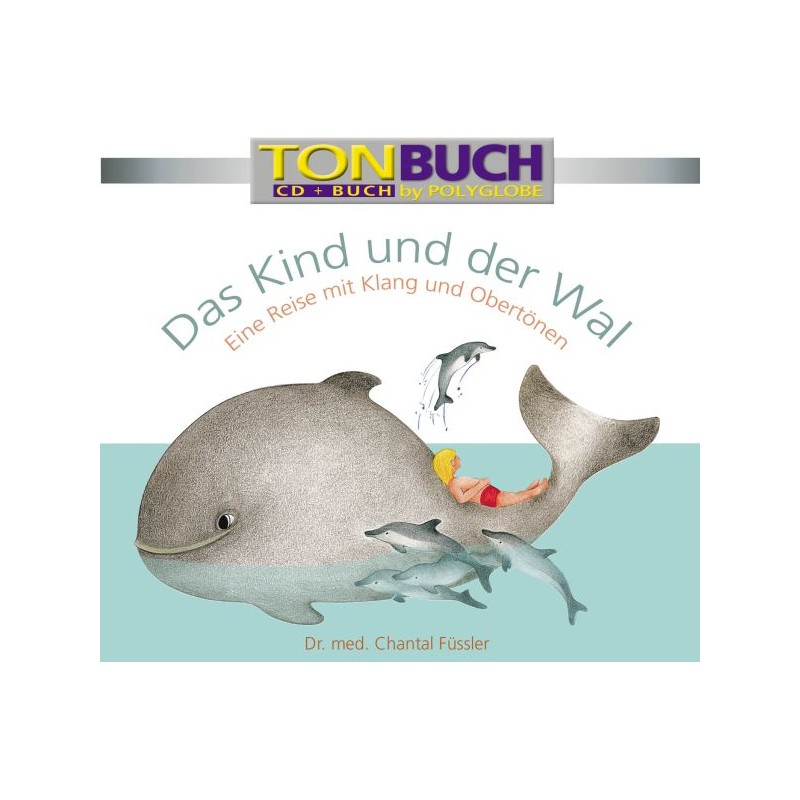  
FUESSLER CHANTAL - Das Kind und der Wal - CD & Taschenbuch
Interactive project for kids, parents and educators bout the use of overtones.
Code: 510 / Total time: 72 min / Taschenbuch 74 Seiten / EAN: 9006639503180 / ISBN: 978-3-9501281-6-1
Interactive tonebook project for kids, parents and educators (small book and CD) about the use of overtones. In German with overtone-music.
Geschichten und Märchen, geschrieben von der praktischen Ärztin Dr. Chantal Füssler - zur Stärkung des Selbstbewusstseins von Kindern. Inhalt CD: Eine abenteuerliche Hörspiel-Reise führt das Kind zu den Klängen und Obertönen von Walen und Delfinen und zu den Indianern, wo das Kind die Obertöne der menschlichen Stimme und von Musikinstrumenten kennen lernt. Inhalt Taschenbuch: Das beigepackte Taschenbuch enthält die Hörspielgeschichte als färbiges Bilderbuch, einen Vorleseteil für Eltern, und Spielübungen für Kinder, passend zu den Musikstücken auf der CD.
Ein POLYGLOBE-TONBUCH für sinnvolle Freizeitgestaltung in Familien, Kindergärten und Schulen - pädagogisch sehr wertvoll (ab 5 Jahre).
Code: 510 / Total time: 72 min / Taschenbuch 74 Seiten / EAN: 9006639503180 / ISBN: 978-3-9501281-6-1