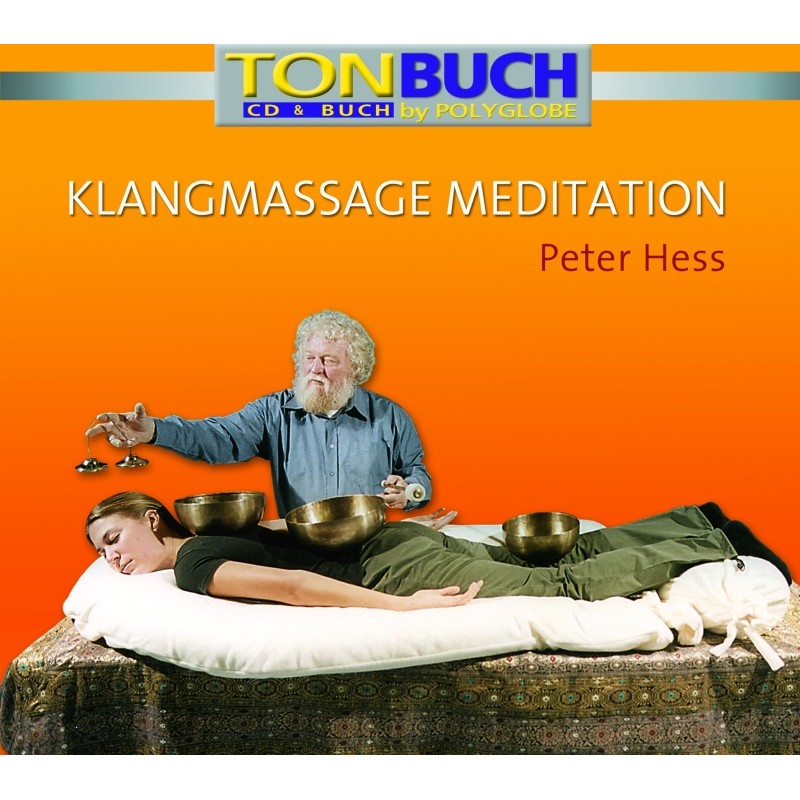  
HESS PETER - Klangmassage Meditation - CD & Taschenbuch
Interactive project about soundmassage usingACAMA therapy-soundbowls.
Pricescode: 518 / Total time: 78 min / Taschenbuch 146 Seiten / EAN: 9006639500103 / ISBN: 978-3-9501281-1-6
Interactive tonebook project (small book and CD) about therapy with soundmassage using therapy-soundbowls. The tonebook is in German and accentuated by music.
Neuauflage TONBUCH - Die Harmonie des Menschen mit sich selbst und seiner Umwelt ist bedroht durch alltäglichen Stress in allen Lebensbereichen. Hier setzt die Klangmassage nach Peter Hess® als eine sehr wirksame Entspannungsmethode an. Das Tonbuch besteht aus einer Audio-CD mit geführten Klangmassage-Meditationen und einem Meditations-Klangbad mit ACAM® Klangschalen. Das Taschenbuch zeigt praxisbezogen, wie man mit Klangschalen in der Klangmassage unkompliziert umgeht und gibt Tipps zum Gebrauch und den Erwerb von Therapie-Klangschalen. Zu diesem Thema ist bei Polyglobe ein Klangmassage Basiskurs zum Erlernen der Methode der Klangmassage auf DVD erschienen. Mit zahlreichen Übungen und Anwendungsbeispiele von Peter Hess selbst vorgezeigt werden (Siehe DVDs).
Pricescode: 518 / Total time: 78 min / Taschenbuch 146 Seiten / EAN: 9006639500103 / ISBN: 978-3-9501281-1-6